Hello fellow crafters!! I'm here with you today, and the Holiday Card I made is pretty simple! I love working with the Best Glue Ever , Wheels of Embellies , the Embellie Gellie , Tiny Bottles of Embellies and the No Clog Writing cap. If you haven't tried them, you are missing out on some awesome products.
The first thing I did was to add some green glitter to the tree cut out. I added some of the Best Glue Ever to the tree. Then I sprinkled some tiny bottles of Embellies green glitter on top of the glue while it was still wet.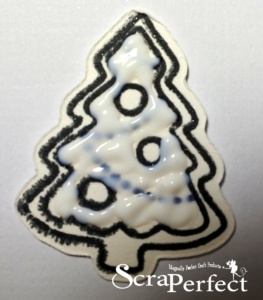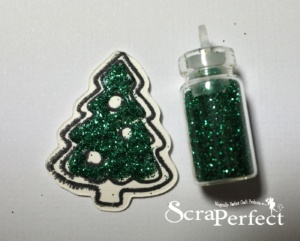 I colored the rest of the cut outs and decided to add some Wheels of Embellies opal drops to the tree and the gingerbread man. I used the Embellie Gellie to pick up the Opal drops and place them where I wanted them.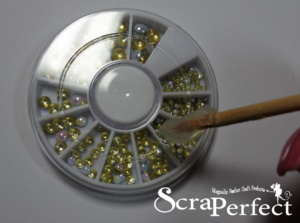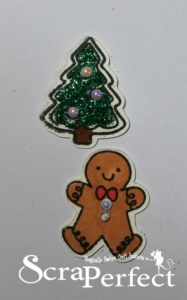 For the next step, I took some of the BGE and put it on the back of the red cut out and placed it onto the green cut out. Using BGE on the back of the green cutout, I put it onto the card front. I then assembled the card the way I wanted it using the BGE.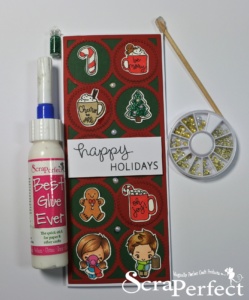 That's it for today - until next time. Happy Crafting with ScraPerfect!!