Hello fellow crafters!! Dawn here with you today, and the Party Favor Box I made is pretty simple! I love working with the Best Glue Ever and the No Clog Writing cap. If you haven't tried them, you are missing out on some awesome products.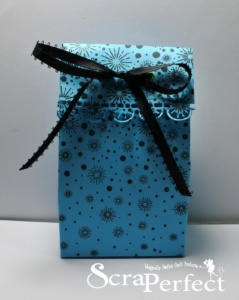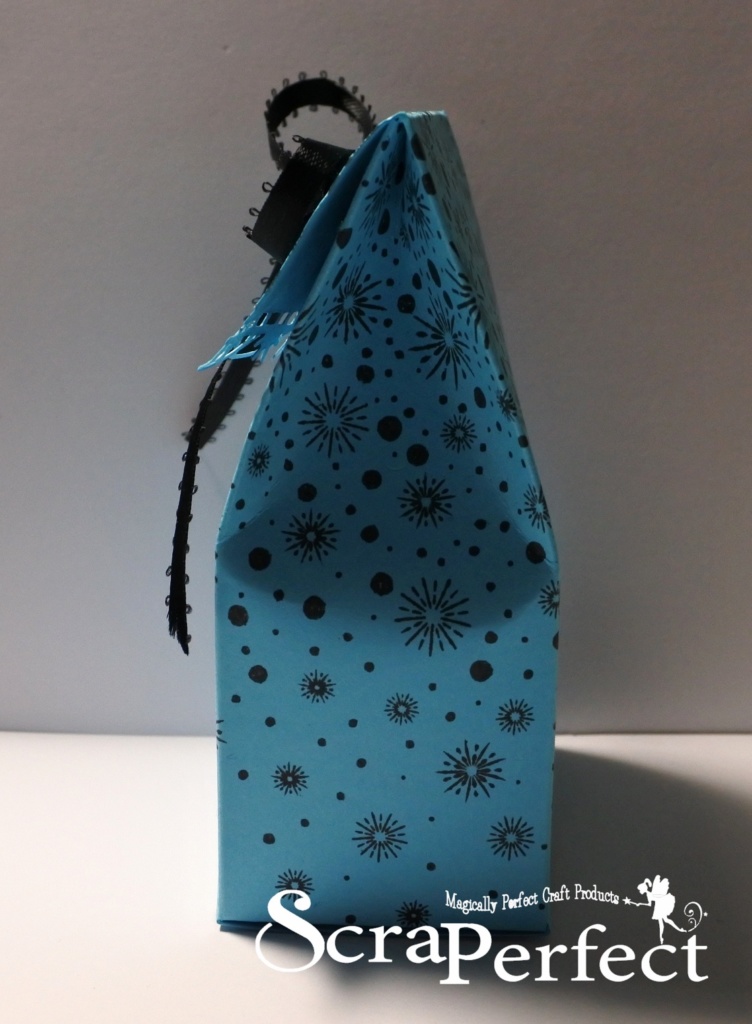 You start with a 8 1/2 x 11 sheet of card stock. You can use a piece that already has a design on it, or like I did, used a solid color and stamped the design onto it. You will want to score your card stock lengthwise at 2", 5", 7", 10". Then you want to turn your card stock to the short side and score at 2" and 7". It's a little hard to see the score lines in the photo.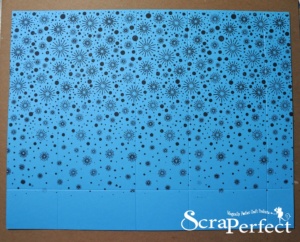 Next you will want to cut off a few sections of the card stock as shown in the photo: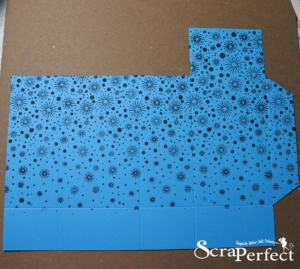 Using some decorative scissors or a punch, create a scalloped edge on the 2" flap. Apply some of the Best Glue Ever with No Clog Writing cap to the side tab and carefully put the box together.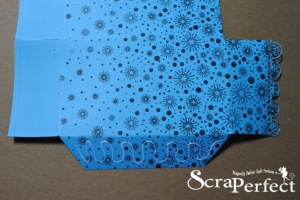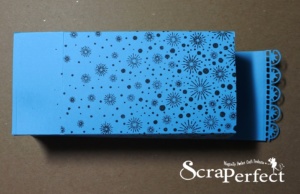 Fold in the flaps on the bottom, and using some Best Glue Ever with No Clog Writing cap glue them together.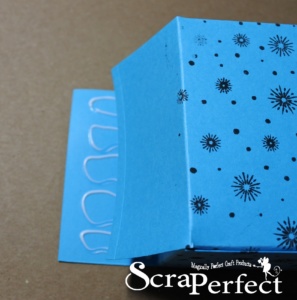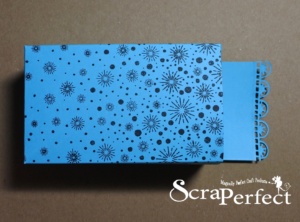 Align the front of the box up with the back and pinch them together. Punch 2 holes in the flap and the box front. Thread some ribbon through the holes and tie to close the box. You can decorate the box as you wish. I left mine with just the stamped images on it.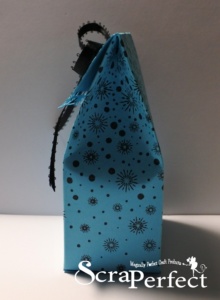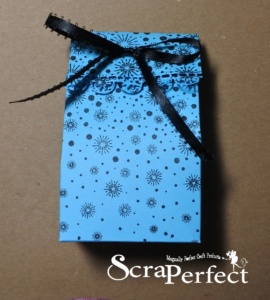 That's it for today - until next time. Happy Crafting with ScraPerfect!!