Hello fellow crafters!! I'm here with you today, and the card I made is pretty simple but what an impact the foil makes! I love working with Transfer Foils and the Best Glue Ever. If you haven't tried them, you are missing out on some awesome products.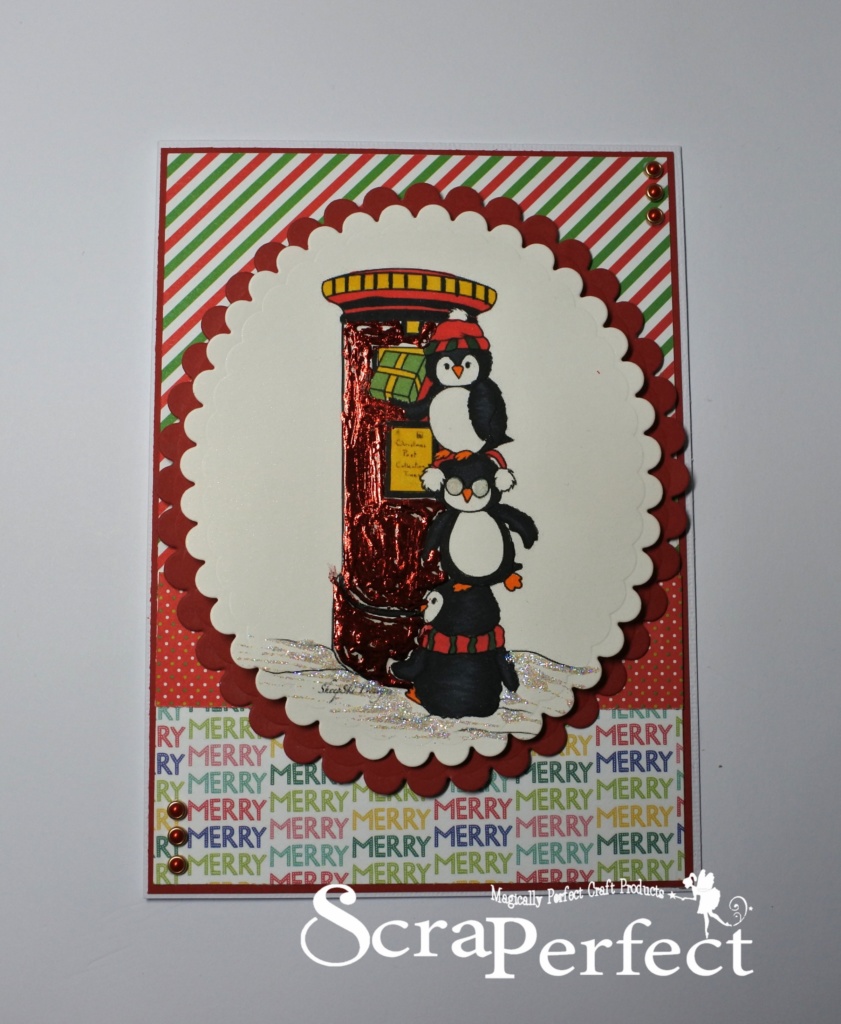 I put some of the Best Glue Ever on the spots of the design where I wanted to foil and set it aside so that it could dry from white to clear. When it turned clear I knew it was time to apply the foil. I placed the foil over the design and rubbed thoroughly over the entire design with my fingers so that the foil covered all the glue spots. I then removed the foil by quickly pulling it up. If there are places that the foil didn't stick to, just add some more BGE and let it dry to clear and reapply the foil over those spots.
I colored the rest of the design using Copic markers. I then added the finishing touch of several Gold 'n Pearls to my card using the Best Glue Ever with the No Clog Writing Cap and the Embellie Gellie tool…they make the perfect combo for handling and applying the smallest of embellishments!
Look at how the foiled part stands out.
That's it for today - until next time. Happy Crafting with ScraPerfect!!